Corneal Topography
If you have difficulties with standard contact lenses, our optometrists may recommend a corneal topography test to create a 3D image of the surface of your cornea.
Corneal topography tests are often used to detect eye conditions like keratoconus, but they are also helpful with fitting more complicated prescriptions for contact lenses!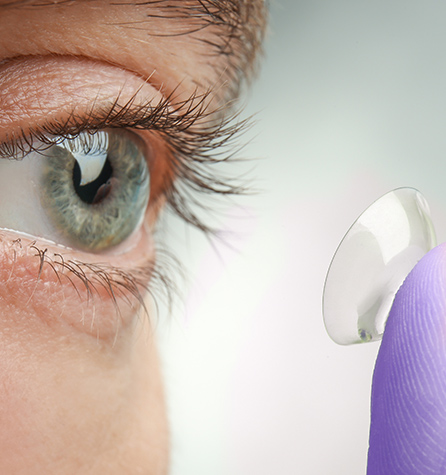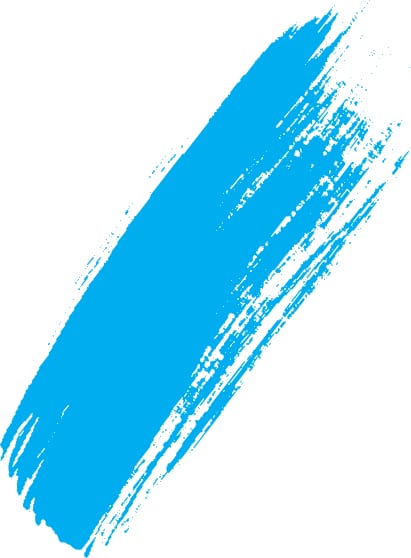 Scleral Contact Lenses
If you have an eye condition like keratoconus or irregularly shaped corneas, scleral contact lenses may be an option for your specialized prescription. Scleral contact lenses help correct vision problems related explicitly to corneal irregularities.
Scleral lenses are gas permeable and designed to dome over the surface of your cornea, resting on the sclera (the white of the eye).
If you have dry eye disease, you may also benefit from scleral contact lenses. The space between your cornea and the back surface of the scleral lens can act as a fluid reservoir, creating hydration and comfort for those not usually able to wear standard contact lenses.
Orthokeratology (Ortho-k) Contact Lenses
Ortho-K lenses are mainly used to correct myopia (nearsightedness). These specially designed contact lenses are typically worn overnight to reshape the cornea temporarily.
Reshaping the cornea helps light focus correctly on the retina, temporarily providing clear vision during the day without glasses or contact lenses. Clear vision can be maintained with continued use of the lenses.
Ortho-K contact lenses are an effective treatment for adults, and have worked to control myopia progression in children as young as 6 years old.
Unique Prescriptions Need Unique Solutions
We believe our patients deserve the very best options, and strive to provide individualized care for every prescription. If your eyesight requires specialized lenses, you've come to the right place. Give us a call to discuss personalized lenses for your vision and lifestyle.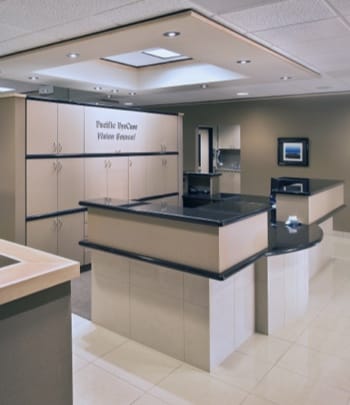 Our Location
Come and visit us in Los Angeles. You'll find our practice on W. Washington Boulevard, between Laurent's "Le" Coffee Shop and Choco Vivo Cafe, on the same block as the Brasil Brasil Cultural Center. We have metered parking right out front and rooftop parking you can access via Colonial Avenue!
12461 W. Washington Boulevard

Los Angeles

,

CA

90066
Our Hours
Monday

:

9:30 AM

–

5:30 PM

Tuesday

:

9:00 AM

–

5:30 PM

Wednesday

:

9:00 AM

–

5:30 PM

Thursday

:

9:00 AM

–

7:00 PM

Friday

:

9:00 AM

–

5:30 PM

Saturday

:

8:00 AM

–

12:00 PM

Sunday

:

Closed